As parents we are constantly hearing other people's opinions and methods of parenting. How to make kids behave, why they need to go through certain experiences, why we should, why we shouldn't, how they'll turn out if...
I always think to myself, what is the end goal? At least for me, the end goal is not just to have my kids behave when I shout out a command. It's not to make them hardened enough to not cry when some terrible thing happens. It's not to make them appear as flawless children despite the truth that all people have strengths, weaknesses, successes and failures. My goal is to create well rounded, able to adjust, kind, empathetic and connected adults.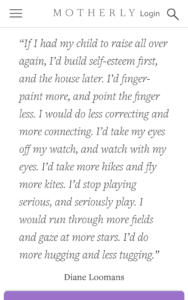 My wife shared the following link on Facebook and it has caused me to ponder so many aspects of our parenting. This is a nice little summary of things I agree with and hope to instill in our family culture. 10 Ways to Shape a Kind Well Adjusted Child.